Colours Included
RAL E4 metallic colour fan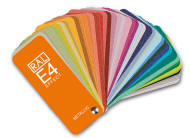 The colours depicted on the following chart are for guidance only. The displayed colour will depend on your monitor and browser and pearl or metallic colours cannot be shown adequately. The finished colour, therefore, may not be as shown here.
The colours may take a little time to load onto the page.
These colours are all metallic colours and cannot be shown adequately on the screen.
| | | | |
| --- | --- | --- | --- |
| Colour Range | | Reference | Description |
| RAL Effect | | RAL 110-M | |
| RAL Effect | | RAL 120-M | |
| RAL Effect | | RAL 130-M | |
| RAL Effect | | RAL 140-M | |
| RAL Effect | | RAL 150-M | |
| RAL Effect | | RAL 160-M | |
| RAL Effect | | RAL 170-M | |
| RAL Effect | | RAL 180-M | |
| RAL Effect | | RAL 190-M | |
| RAL Effect | | RAL 210-M | Green spark |
| RAL Effect | | RAL 220-M | |
| RAL Effect | | RAL 230-M | |
| RAL Effect | | RAL 240-M | |
| RAL Effect | | RAL 250-M | |
| RAL Effect | | RAL 260-M | |
| RAL Effect | | RAL 270-M | |
| RAL Effect | | RAL 280-M | Modern gold |
| RAL Effect | | RAL 290-M | |
| RAL Effect | | RAL 310-M | |
| RAL Effect | | RAL 320-M | |
| RAL Effect | | RAL 330-M | |
| RAL Effect | | RAL 340-M | |
| RAL Effect | | RAL 350-M | Burgundy spice |
| RAL Effect | | RAL 360-M | Copper blaze |
| RAL Effect | | RAL 370-M | |
| RAL Effect | | RAL 380-M | |
| RAL Effect | | RAL 390-M | |
| RAL Effect | | RAL 410-M | |
| RAL Effect | | RAL 420-M | |
| RAL Effect | | RAL 430-M | |
| RAL Effect | | RAL 440-M | |
| RAL Effect | | RAL 450-M | |
| RAL Effect | | RAL 460-M | |
| RAL Effect | | RAL 470-M | |
| RAL Effect | | RAL 480-M | |
| RAL Effect | | RAL 490-M | |
| RAL Effect | | RAL 510-M | |
| RAL Effect | | RAL 520-M | |
| RAL Effect | | RAL 530-M | |
| RAL Effect | | RAL 540-M | |
| RAL Effect | | RAL 550-M | |
| RAL Effect | | RAL 560-M | |
| RAL Effect | | RAL 570-M | |
| RAL Effect | | RAL 580-M | |
| RAL Effect | | RAL 590-M | |
| RAL Effect | | RAL 610-M | |
| RAL Effect | | RAL 620-M | Deep river |
| RAL Effect | | RAL 630-M | |
| RAL Effect | | RAL 640-M | |
| RAL Effect | | RAL 650-M | |
| RAL Effect | | RAL 660-M | |
| RAL Effect | | RAL 670-M | |
| RAL Effect | | RAL 680-M | |
| RAL Effect | | RAL 690-M | |
| RAL Effect | | RAL 710-M | |
| RAL Effect | | RAL 720-M | |
| RAL Effect | | RAL 730-M | |
| RAL Effect | | RAL 740-M | |
| RAL Effect | | RAL 750-M | |
| RAL Effect | | RAL 760-M | |
| RAL Effect | | RAL 770-M | |
| RAL Effect | | RAL 780-M | |
| RAL Effect | | RAL 790-M | |
| RAL Effect | | RAL 810-M | |
| RAL Effect | | RAL 820-M | |
| RAL Effect | | RAL 830-M | |
| RAL Effect | | RAL 840-M | |
| RAL Effect | | RAL 850-M | |
| RAL Effect | | RAL 860-M | |
| RAL Effect | | RAL 870-M | |